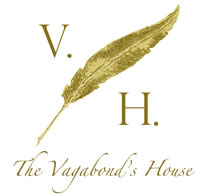 The Vagabond's House, an English Tudor Styled Inn, is nestled in the heart of the village of Carmel-By-The-Sea. This Carmel Bed and Breakfast has earned its place as the most delightful Boutique Inn on the Monterey Bay Peninsula. Your memorable stay in Carmel begins as you walk up to the front steps of this B&B Inn and enter an atmosphere that seems almost magical.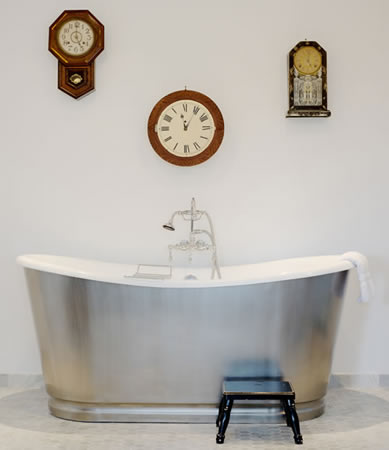 While at The Vagabond's House, sip California wine and meet fellow travelers while warming by the courtyard fire pit or lounging in our sitting room. Relax with Massage and body treatments in our Spa Studio. Read a book in the courtyard or just close your eyes and relax to the sound of our waterfall, surrounded by lush foliage and seasonal flowers.
Accommodations at the The Vagabond's House offer a unique blend of modern elegance with vintage references. Fireplaces, private baths, private entrances and spaciousness are features of most rooms.
A copious breakfast is served each morning either to your room or, if you prefer, in the sun-dappled courtyard. Our breakfasts include fresh fruit, juices, hot beverage, cereals, yogurts, eggs, French pastry, bagels and toast.
The Vagabond's House Bed and Breakfast is located in the midst of Carmel's finest restaurants, unique shops and well-known art galleries and just blocks away from famous Carmel Beach. Our staff is available to assist with reservations and directions.
The Vagabond's House, one of five Carmel Boutique Inns, previously owned by Denny LeVett. These Carmel-By-The-Sea lodging properties include Lamp Lighter Inn, Sunset House Suites, Carmel Forest Lodge, Monte Verde Inn, and Cypress Inn, one of Denny's proudest endeavors, co-owned with Doris Day.